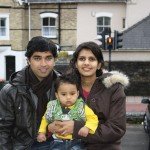 Hi Amyn,
As requested, I am attaching the scanned copy of my UK Tier-1 Visa page.
Also as discussed earlier could you please send me the list of consultants and contact people you have so that i don't need to travel all the way.
Thanks for all your help, might require your assistance again while filing my wife's visa at a later stage.
Best Regards,
Sarin