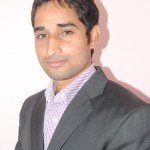 Dear Amyn and Meenaz,
I would like to thank you both for the fantastic professional processing of my Tier-1 Post Study Work visa.I was granted my PSW Visa on 20th October 2011. I appreciate the services and guidance provided by you in achieving my goal and also appreciate your efforts to put me at ease whenever I had any queries. Your approach towards the entire process was very professional.
Once again, thank you!
Sonu Bansal