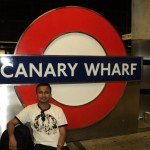 Hello,
How are you ? Hope you're doing well.
Sorry for late reply. From last one month I was busy in my Project Go-Live activity.
Thank you so much!!! I appreciate the effort you took to this activity.
I want to meet you in your office. Please confirm your availability for tomorrow (Friday or sat-day).
I have attached my Tier-1 visa scan copy along with this mail. Please check the same.
Thanks again for everything.:)
With best regards,
Swapnil Rane